This is the listing for all the stuff not made by myself (or my group). Pins and other random anime stuff can be found here. Non anime stuff as well.
(
Collapse
)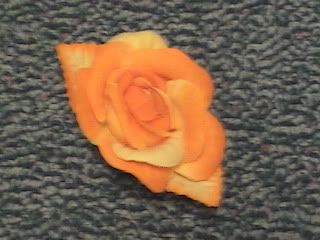 Free to a good home with order, this is a little yellow rose clip. Its about 3 inches. The clip is in the back of the rose and can attach to bags, clothing, hair, pretty much anything. I only have one so the first one who requsts it gets it.
I need to use up all of these baggies in the next 10 months (by Summer 2008), please please, if you THINK you may be able to use them request them even if your not ordering anything!!!
Wanna do something nice for the environment that will take you almost no time?
Have a printer? Did you know you can recycle your old printer cartridges simply by placing them in an envelope and dropping them in a mail box?
(
Collapse
)
Other stuffs:
Amazon
:
My listing of items
I generally have about 60 books listed at any one time.
This site is good for any of you going into college, it's a whole lot cheeper then buying books at the school book store. (Eventually I will have 100+ listed, if your an English major this site is your best friend, I bet at least one of your books is on my listing.)